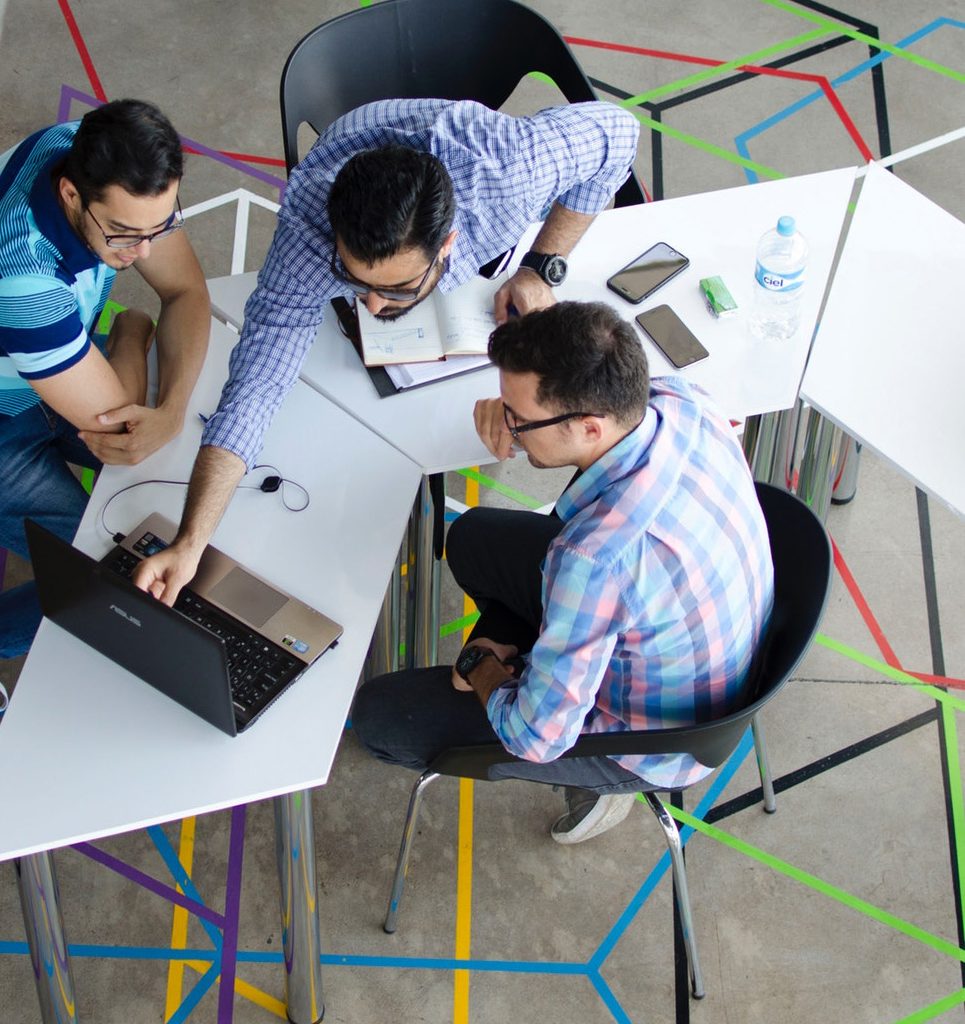 driving visionary mobility forward.
The intention of the Future Mobility Award is to honor sustainable mobility solutions for the transport sector. The aim is to give start-ups the chance to present themselves and make their ideas and solutions for the transport sector visible as well as to establish a competition which will take place in regular intervals.
The award is presented by Messe Karlsruhe,
aen – automotive. engineering. network e.V. and Nahverkehrs-praxis/Fachverlag Dr. H. Arnold GmbH.

AWAKE Mobility eliminates information asymmetry between departments and reveals the current as well as future vehicle status to enable data-driven maintenance decisions. The dashboard and mobile app are used by the workshop, control center, drivers and management, who all receive tailored insights to optimize their daily operations.
Newsroom & Press releases
Timeline
– Submission of documents: 30 April 2022
– Start-up pitch: 11 May 2022 @ IT-TRANS Start-up Area
– Awarding ceremony: 17 May 2022 @ Regionalkonferenz Mobilitätswende
Participation criteria
The Future Mobility Award honors start-up companies that comply with the following criteria:
– The company is not older than ten years
– The company generates a max. annual turnover of 10 million Euro
– The company has a maximum of 50 employees
Main prize for the first place of the competition: Future Mobility Award 2022 trophy & inter alia a prize money of 5.000 Euros
For further information and interest in the application documents please contact: office@ae-network.de
Impressions of the Future Mobility Award 2021
cogniBIT, is a Munich tech startup founded in July 2020, with the goal to make autonomous cars safe in the interaction with humans, supporting the era of smart mobility with improved efficiencies due to reduced road congestion and fewer car accidents.
Their algorithms which realistically simulate the behavior of all kinds of road users (e.g. motorists, cyclists and pedestrians) enable car manufacturers to bring safe autonomous cars to market more quickly.
In contrast to conventional, data-based approaches, cogniBIT uses a novel, knowledge-based approach grounded in state-of-the-art neurocognitive and sensorimotor research which allows to reproduce human limitations (such as limited perception or distraction), significantly increasing the validity of the simulation.
The three founders, Dr. Lukas Brostek, Dr. Isabelle Garzorz, and Alexander Knorr, combine more than 20 years of expertise from cognitive and neuroscientific research with experience in the automotive industry.
CITiO is a start-up based in France. Since 2018, they offer SaaS solutions to support public transport authorities (PTAs) and operators in the optimisation of transport networks and improvement of data management through Big Data and Artificial Intelligence.
CITiO is a team of 30 people: Experienced professionals in the Mobility and Tech sectors (Data Scientists and PhD profiles); and young tech-professionals who share CITiO's ambition to support PTA's overcoming the existing barriers to leverage the millions of data generated by transport networks.
CITiO is a pioneer in the collection of data generated by different systems; they aggregate these data in a single and ergonomic platform to offer better access, visualization and analysis. The monitoring of vehicle occupancy through ticketing and AVL is the basis of the Crowding API, their solution that predicts vehicle occupancy. PTAs using their solution can integrate this information in their traveller information application. The Crowding API allows PTAs to better monitor vehicle occupancy; identify overloaded routes; adjust the fleet allocation in less than 24 hours; and encourage citizens to use public transportation by informing them about vehicle occupancy and giving them the liberty to plannify trips better. CITiO's algorithms ensure 95% accuracy in the predictions; it is an easy-to-use solution that does not need any hardware installation (it can be set-up in one month and is affordable to all types of transport networks).
The three engineers, Thomas Korn, Markus Schneider, and Alvaro Sousa, know each other for a long time. Today, they combine their talents and expertise in the high-tech company KEYOU, founded at the end of 2015. With KEYOU, the three founders pursue a common goal: affordable and clean mobility based on the most sustainable fuel of the future – hydrogen. Together with their team of approximately 45 employees, the founders develop and work on their so-called KEYOU-inside technology.

The shared vision of the KEYOU founders kept the development of the hydrogen engine alive, inventing a new generation of hydrogen engines. KEYOU is the first company to bring the hydrogen engine back, starting a global trend for hycrogen-powered mobility. They believe in hydrogen, dedicating their energy and enthusiasm to redeveloping a technology written off by many.
This dedication to overcome all obstacles and barriers, pushing the hydrogen engine against the ever-growing support for electric mobility, makes them unique. They are trendsetters, looking forward to a future of zero-emission hydrogen engines. But they not only promote hydrogen engines in politics and society. We have already won several well-known OEMs as their customers in Europe and Asia.
Founded in 2015, their Potsdam-based startup now has 19 employees from 9 countries, who contribute their knowledge and opinions from across the globe to their business. MOTIONTAG has become a pioneer in mobility analytics on a European level. They have developed the first-ever software, which generates detailed and highly granular real-time data on one's mobility behavior. They can automatically identify the ten modes of transportation, including walking and biking, and the exact lines of public transport chosen by each passenger.
With the help of this technology, they have set themselves to use their generated data solely to create added value for the entire mobility market and improve the lives of millions.
MOTIONTAG is helping businesses like Deutsche Bahn, SBB, and Swisscom reduce their users' carbon footprint. By collaborating with national champions, they can have the biggest impact on their mission to help fight the climate challenge. Therefore, launching the B2C app "Muenster bewegt", which is aimed to fight the climate crisis, is a logical continuation of previous achievements. By collaborating with several NGOs, they were able to build a digital platform, which connects citizens, opinion leaders, public authorities, and local business owners with the same goal of reducing the carbon footprint.
Sponsorship winner start-up for their contribution to solving a mobility-relevant social challenge
Routago is the AI-based technology platform for intelligent navigation. They offer the best navigation for different applications in the field of Smart Mobility. Their first product is the only worldwide, barrier-free pedestrian navigation, especially for blind and visually impaired people, but also for people with other impairments or special mobility requirements. The product is available as an accessible digital assistance app for B2C customers and as a B2B service for integration into public transport, mobility or tourism offers of cities, ride sharing providers, etc.

Routago is a start-up company from the Karlsruhe technology region and a research partner of the Karlsruhe Institute of Technology (KIT). Routago was founded in 2019 by Gerd Güldenpfennig, who can draw on 30 years of management and IT experience. Today the team consist of 4 highly skilled engineers.
Routago makes heavily use of AI in its own technology platform, which makes the worldwide unique pedestrian navigation possible. Every journey begins and ends with only the human being. This gives them an essential role in the future of mobility, as it will be people-centric and inclusive, thus requiring an intelligent connection between the traveler himself, public transport and mobility services, supported by integrated data and services of a smart city.
Newsroom & Press releases 2021
"Innovation muss sichtbar werden! Nur dann kann sie Wirkung entfalten. Im Gegensatz zu den Major Playern einer Branche müssen Start-ups deutlich mehr Hindernisse überwinden, um für ihre Ideen zu werben. Eine Auszeichnung wie der "Future Mobility Award" kann dabei wertvolle Unterstützung leisten. Und so dazu beitragen, dass innovative Konzepte Einzug halten in die Mobilität der Zukunft. "​
"Der Klimawandel erfordert und die digitale Transformation ermöglicht die Wende in der Mobilität, hin zu mehr öffentlichem Verkehr mit immer individuelleren und kundenorientierten Angeboten. Auf diesem Weg sind neue Ideen und agile Start ups hilfreich, um den Wandel bei den Verkehrsunternehmen und –verbünden zu beschleunigen. Aber auch die Rahmenbedingungen durch die öffentliche Hand müssen stimmen und den ÖPNV auch als Rückgrat der klimafreundlichen Mobilität zu stärken."